Visa Services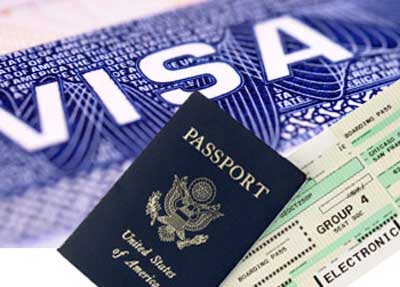 We provide all kinds of visa services for visiting visa, free visa, business visa, job visa, Hajj and Umrah visa. Once we receive your passport, photo and other related documents, we'll apply for visa on behalf of you. To visiting some countries, visiting visa or social visit visa is sufficient. To explore job opportunities, one can use free visa. Business visa is used for business related visits to another country. Job related visa are essential in some countries to accept the employment in that country. To make Umrah, one needs to get Umrah visa to enter Saudi Arabia.
Employment & Job Visa
Obtaining an offer letter for a job from a company is not sufficient to visit the in Gulf country for work. After obtaining the job offer letter, one needs to apply for work visa, temporary residency permit and other documents to successfully satisfy entry requirements for work abroad. We provide support and service for all related documents to make a hassle free travel for work purpose abroad.
Business Visa
Business visa is necessary to make trade related visit to another country. Some country explicitly states to obtain a business visa prior to entering their country for business related activities, trade fair, trade expo, sales & marketing visits and signing business related agreements. With a valid business related identification proof like TIN number, business registration document, Income Tax proof and related documents, one can obtain business visa. Some countries require invitation of company in their country to justify issuing a visa to foreigner. In this case, one needs to approach the company of their choice or trade organization to request for necessary invitation and other related documents for visa support.
Visa for Holiday Travel
To travel abroad on holiday, one needs to obtain tourist visa or social visit visa. The specific requirements and charges vary for different countries. But, generally one can easily obtain these visa with the valid passport, travel ticket, identification proof and any related travel documents. For more information regarding holiday abroad, visit this link.
Visa for Gulf Country
Dubai (United Arab Emirates)
One can go to Dubai easily with visiting visa and return flight ticket. A visiting visa can be obtained in one to two weeks. Once you submit original valid passport, passport size photo, identification proof and other related documents, we'll submit visa application on behalf of our customers. If all the documents are submitted correctly, an electronic visa will be sent to you to your email address. We'll also arrange return flight tickets required for visiting Dubai and other United Arab Emirates cities.